Prev
Next
OrgChart offers 6 different modes, each with its own user interface and experience.
The name of the mode that you are currently in is located in the top-left corner of your screen.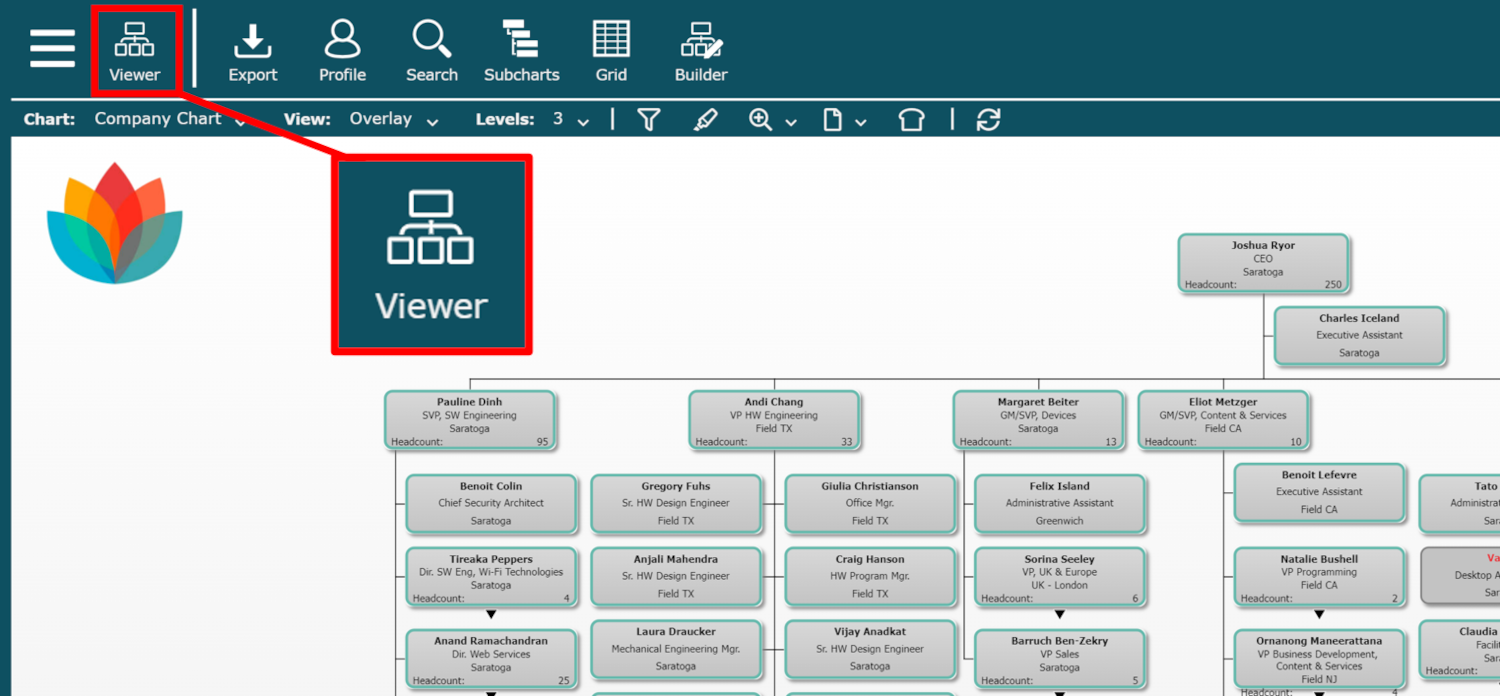 You can switch your mode using the Mode Switcher, which is located in the Top Toolbar of the user interface.
Accessing the Mode Switcher
Click on the
icon in the top-left corner of the screen. The Mode Switcher menu is displayed.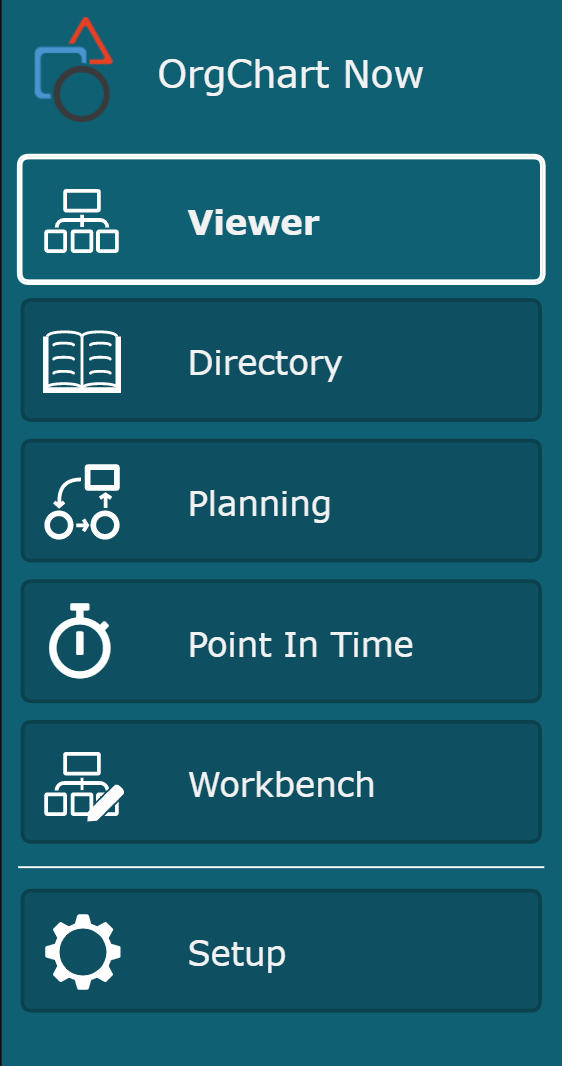 The following table offers additional information about each Mode available in the Mode Switcher:
| | |
| --- | --- |
| | A read only environment where users can view and navigate Master Charts and Chart Documents. |
| | Search for chart records using multiple search criteria. |
| | Create and share workforce plans in a real-time collaborative environment. |
| | Generate a snapshot of archived chart data. |
| | Create and modify Chart Documents using Master Chart data for customized presentation and export. |
| | Access all of your Master Chart and account configuration settings. |