Prev
Next
Overview
Various OrgChart :tools are hosted in the The Top Toolbar.
User Interface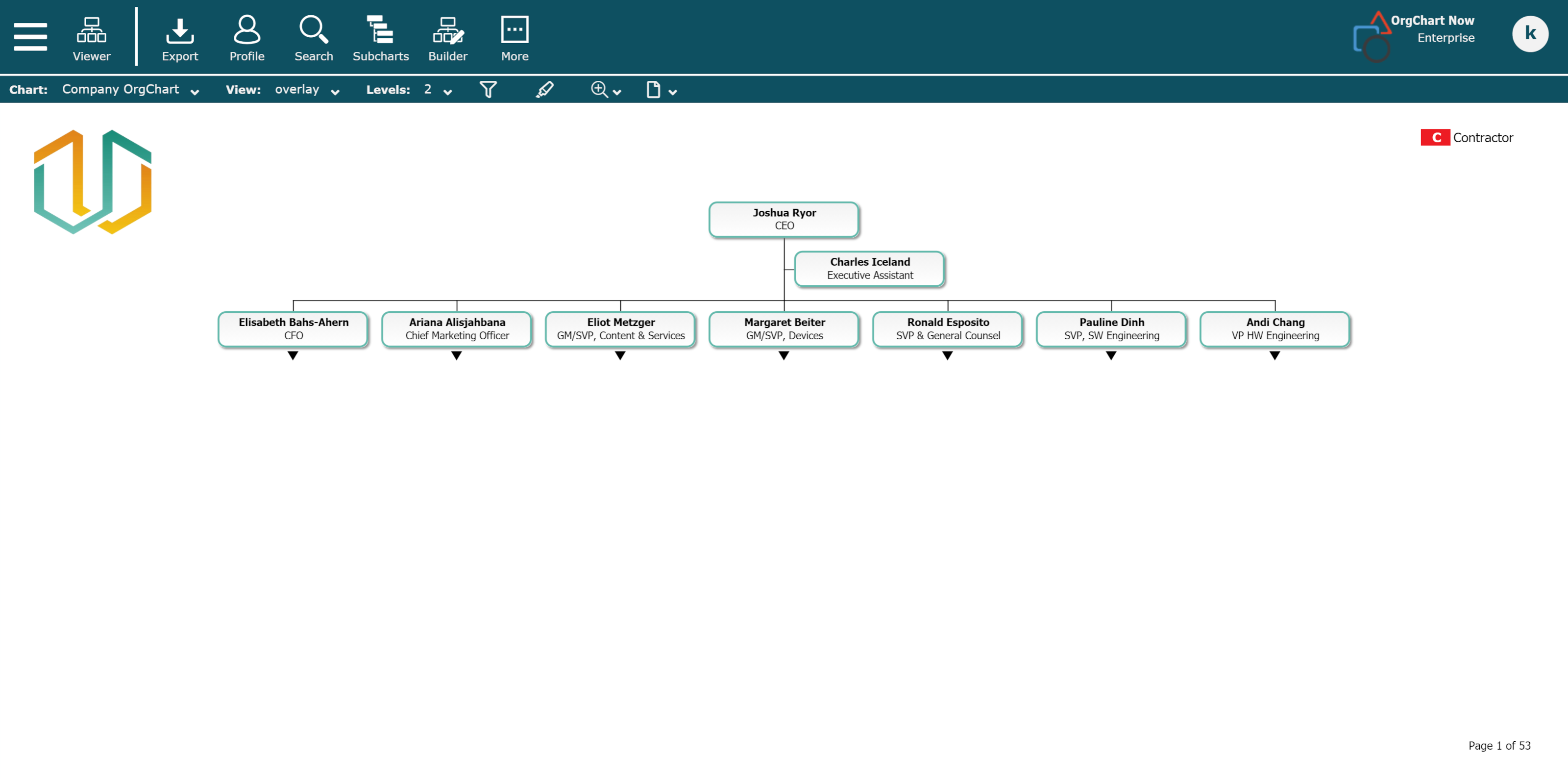 Top Tool Bar
The following tools can be found in the Top Toolbar:
| | | |
| --- | --- | --- |
| | | Click to switch between OrgChart modules, such as: |
| | | Export OrgChart to PDF, PPT, PNG, JPG, SVG, EXCEL, or generate a Web Link. |
| | | View the profile information in a baseball card style that contains additional information about the selected box |
| | | Search for records within your org chart. |
| | | View the entire chart as an expandable table of contents. |
| | | Display a tabular list of data that corresponds to the section of chart that is displayed. |
| | | Quickly navigate to a specific area of the chart. |
| | | Click to create a chart document from the existing chart data to edit in the Workbench. |
| | | Add orphaned records to the chart, or re-arrange a department in the Workbench. |
| | | Access various admin tools, such as Chart Settings and Account Settings. |
My Settings
Click on the initialed circle (in the top-right corner of the User Interface) to access your personal settings.
These settings drive the user experience, and can be configured by each individual user.
Reference the My Settings article for more information regarding the available options.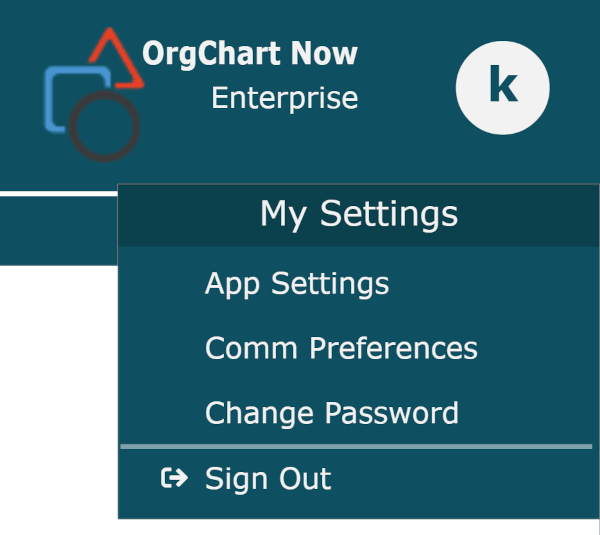 The following options are available:
App Settings

Configure the manner in which you interact with the application.

Mouse Wheel

Enable Right-Click

Measurements

Language

Theme

Stay Connected

Comm Preferences

Opt in or out of communications about upcoming releases, new features, and announcements for OrgChart Now

Change Password

Change password for the signed-in user

Sign Out

Sign out of the application
Notice
Depending on your authorizations and the account setup, some of these options may not be available to you.