Prev
Next
The Document Menu allows Administrators and Read/Write users to save and access Chart Documents, modify page properties, as well as utilize tools for comparing and analyzing Chart Documents.
Accessing the Document Menu
Click on the

icon to open the Mode Switcher. Then, click on the Workbench button.
The Workbench dialog is displayed.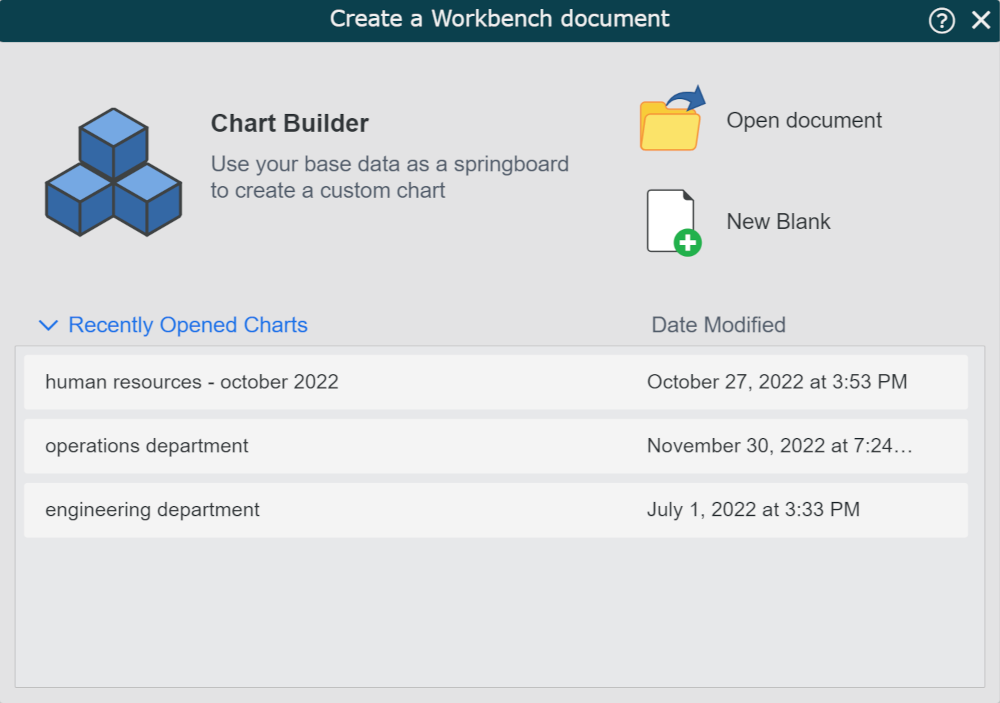 Open a recently open document, open an existing document, create a blank chart, or use the Chart Builder to enter the Workbench.
Click on the Document menu.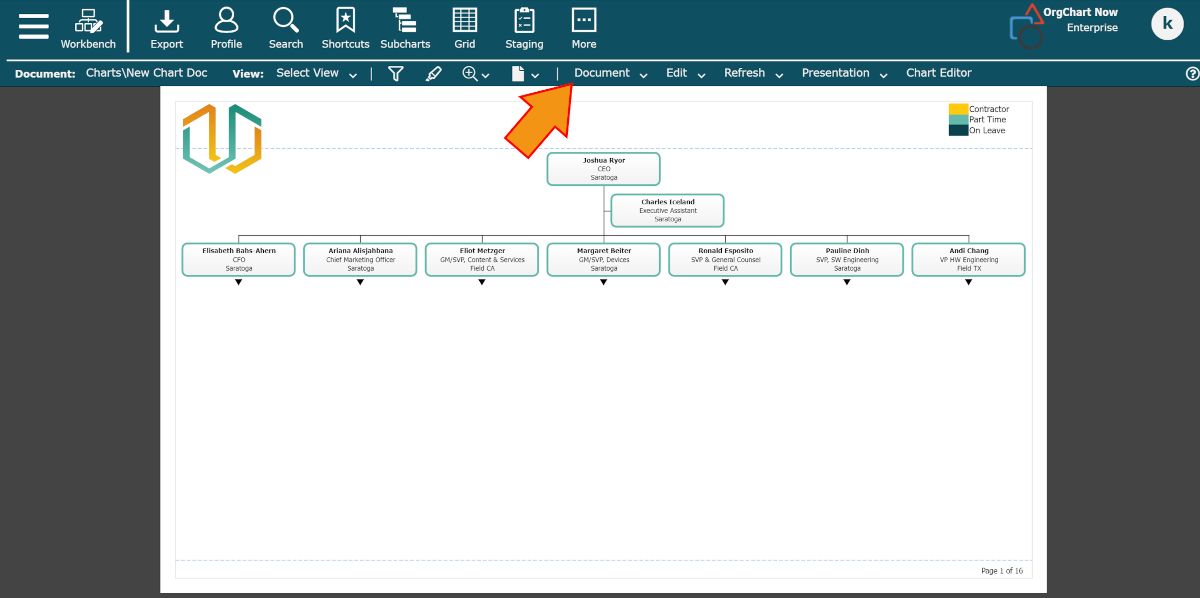 The following options are accessible in the Document dropdown menu:
Create a new chart document using one of the following options:

Chart Builder - Build a chart with existing Master Chart data

Import - Build a chart with data from a data source that is not feeding the current Master Chart.

Blank Chart - Build a chart manually, or use the blank canvas to build a Master Page.

Open

Launch the File Manager to open a previously saved Chart Document.

Save

Save changes on current Chart Document.

Save As...

Save the current Chart Document as a new Chart Document.

Access Chart Documents, data, photos, and other OrgChart files.

Close

Close current Chart Document.

PropertiesProperties

Access Page Properties to configure page size, margins, and orientation of the current Chart Document.

Fields & Formulas

Access the Field Manager to create and modify custom formulas to use on the current Chart Document while in Workbench mode.Field Manager

Download an Excel detailing the difference between two selected Chart Documents.

Missing Photos

Download an Excel of all records without photos.