Prev
Next
Overview
The Profile panel allows Administrators to customize which fields are displayed within the Profile.
The Profile (available in the Top Toolbar), displays a baseball-card containing information about a selected employee record. This is useful for viewing additional employee data that is not present in the individual employee boxes.
Accessing the Profile Panel
Select More > Chart Settings, and then select the Profile option from the left side menu.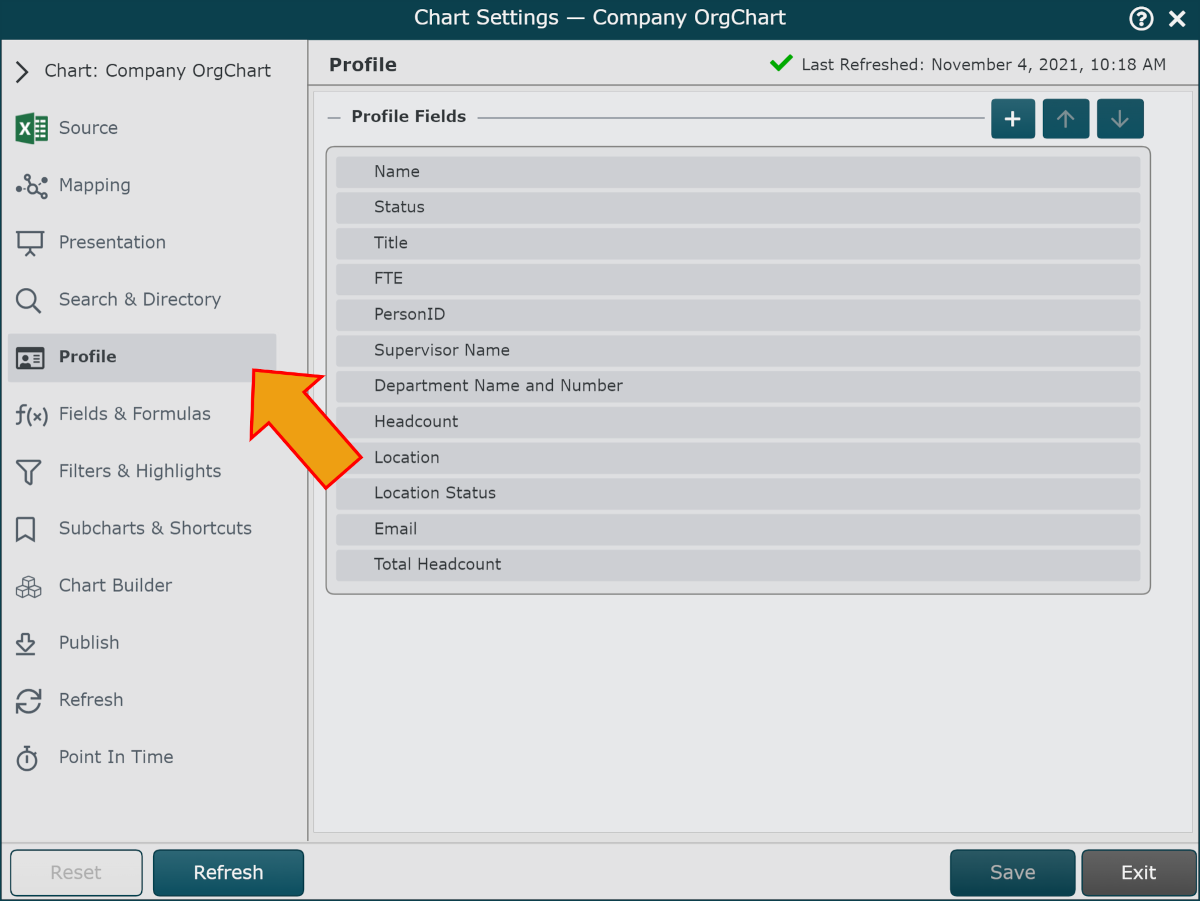 Options
The following options are available in the Profile panel:
| | |
| --- | --- |
| | Add a field to the Profile. |
| | Move a field up in the Profile. |
| | Move a field down in the Profile. |
| | Delete a field from the Profile. |