Prev
Next
Administrators and Read/Write users can manage their chart edits using the Edit menu.
Click on the
icon to open the Mode Switcher. Then, click on the Workbench button.
The Workbench dialog is displayed.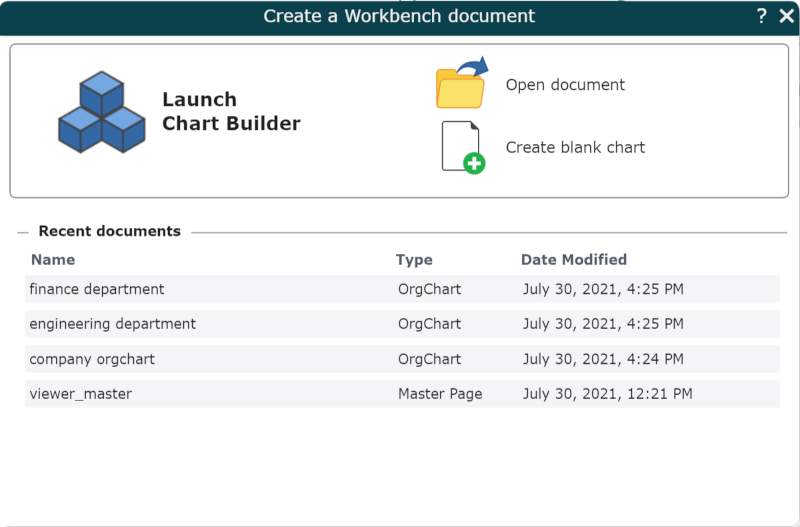 Open a recently open document, open an existing document, create a blank chart, or use the Chart Builder to enter the Workbench.
Click on the Edit menu.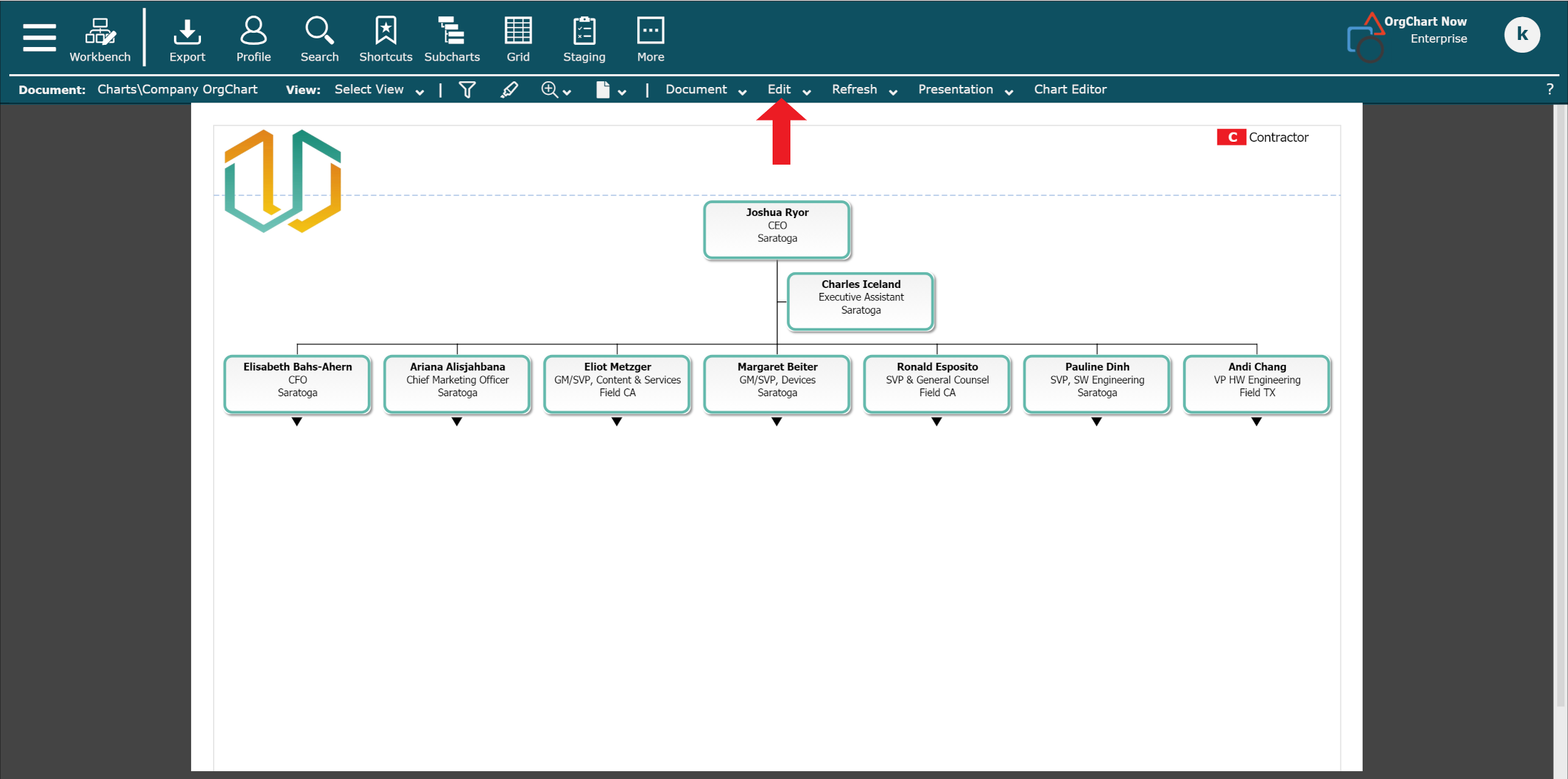 The following options are accessible in the Edit menu when a Chart Document is open:
| | |
| --- | --- |
| Undo | Undo most recent change |
| Redo | Redo most recent undone change |
| Cut | Remove selected object, and copy to the clipboard |
| Copy | Copy selected object to the clipboard. |
| Paste | Paste object from the clipboard. |
| Copy Format | Copy Box Layout of a selected box to the clipboard |
| Delete | Delete selected object(s) |