Prev
Next
Overview
The Theme panel allows Administrators to control the presentation of the application, including the color, font, and date format.
Accessing Theme Settings
To access theme settings, select More > Account Settings and then select the Theme option from the left side menu.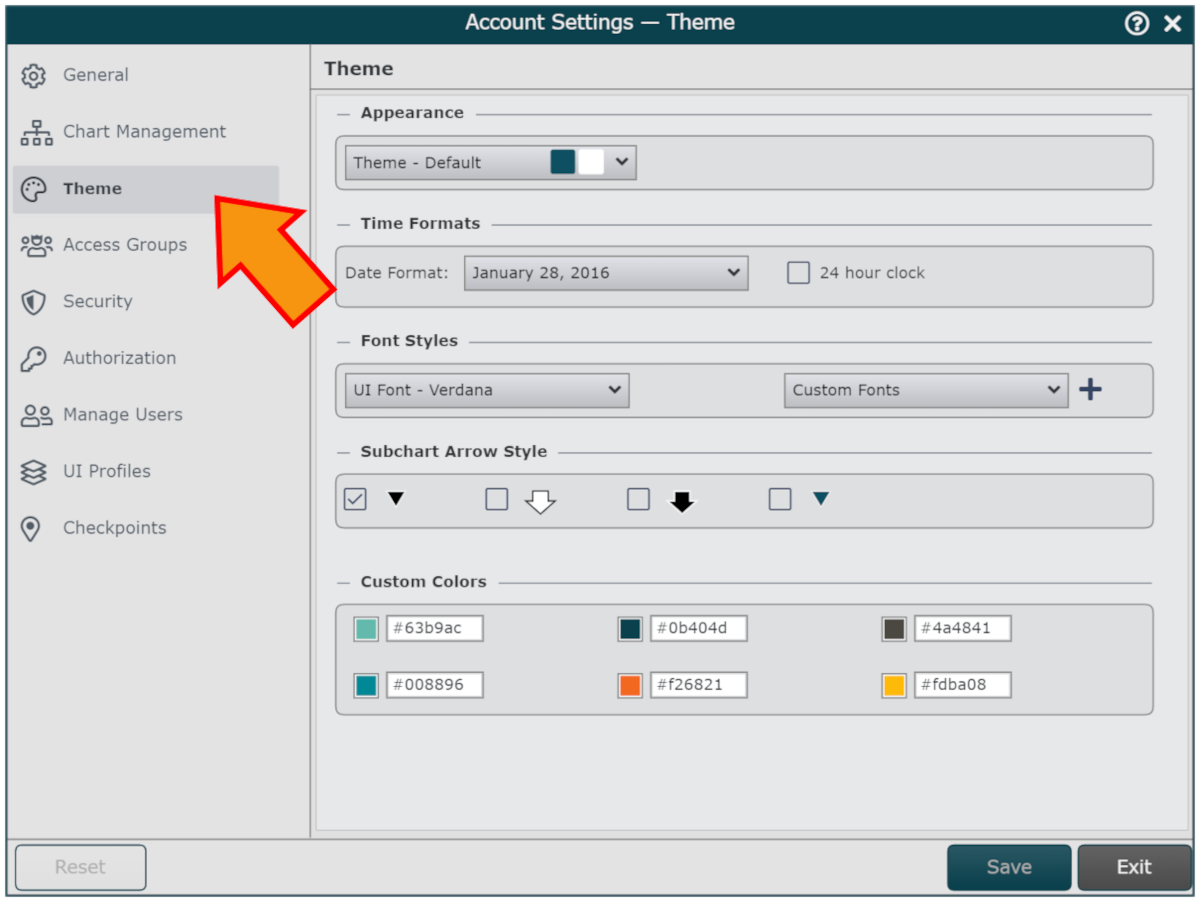 The following options are available:
Theme dropdown

Set color theme of the OrgChart application.

Choose from an existing theme, or create a custom one.

Time Formats

Set the display of the data within OrgChart.

Font Styles

Select a font style (used in the User Interface).

Log a ticket with OrgChart Support to add a custom font to your account. There may be an associated cost.

Subchart Arrow Style

Select style of subchart navigation arrows.

Custom Colors

Define custom colors.

Custom colors can be applied to chart fields, chart cells, chart boxes, and chart borders.
Related Links