Prev
Next
Overview
The Checkpoints panel allows Administrators to create and manage their Checkpoints.
Checkpoints can be used to backup or restore your OrgChart in Viewer mode.
Accessing Checkpoints
Click on the Mode Switcher icon in the Top Toolbar, and then select the Setup option. The Setup panel is displayed.
Click on the Account Settings tile.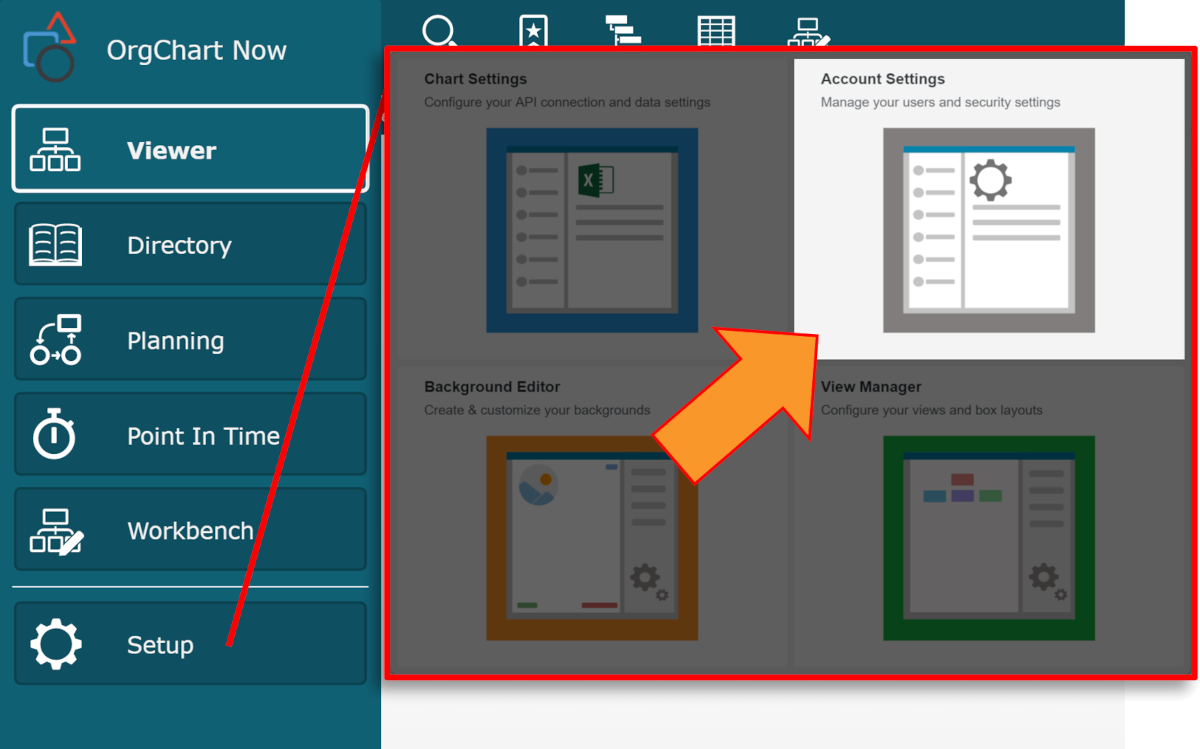 Select the Checkpoints option from the left side menu.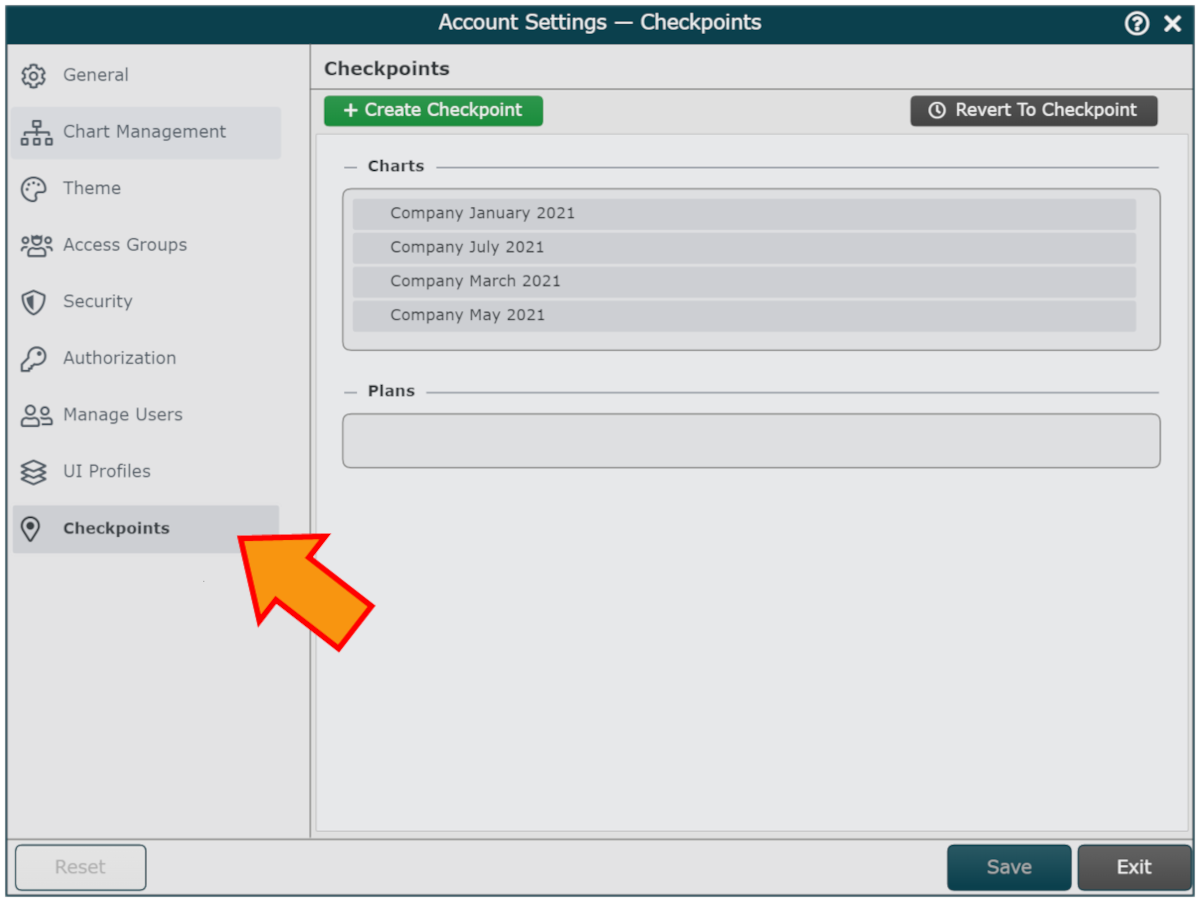 Checkpoint Options
The following options are available in the Checkpoints panel:
| | |
| --- | --- |
| New button | Create a new checkpoint based on the current Viewer configuration. |
| Load button | Load OrgChart Viewer configuration from the selected checkpoint. |
Mouse over a checkpoint to access available options.

| | |
| --- | --- |
| | Select a checkpoint. Clicking on the Load button will reset configuration to this checkpoint. |
| | Click to rename checkpoint. |
| | Download checkpoint from cloud storage to your Computer. You can upload a checkpoint from your computer by dragging a checkpoint file from Windows Explorer (or Mac File Explorer) to the checkpoints page. |
| | Delete a checkpoint. Deleted checkpoints cannot be recovered. |
Checkpoint Scope
Checkpoints contain all configuration data for Master Charts configured within your account.
Checkpoints do not contain Account Settings (e.g. user accounts, security settings, theme settings, etc.).